Pick up at Jose Marti, International Airport
Transfer to Private B&B home (included)
Welcome Dinner at local paladar private restaurant (included)
Visit to local artist exhibition and live cultural music (included)
Privately owned B&B, Casa Particular (home stay) double occupancy (air conditioned) (included)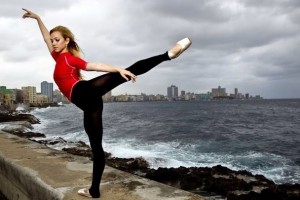 Learn about invasive lionfish, the damage they cause to reefs. Participants learn about programs designed to target these fish that reduce the number of native reef by 79% in 5 weeks and release up to 30,000 eggs every 4 days.  Learn how to spot and quanitify lionfish during aquatic immersions in the Guanahacabibes Marine Park. Then, enjoy an evening of meaningful engagement centered on marine conservation and direct support including humanitarian donations for the Cuban people of La Bajada village including beach cleanup supplies, art supplies and basic items.
Breakfast (included) & Lionfish Presentation 1 hour
Two tank guided immersion – lionfish small group teams with Cuban Marine Professionals (included) 4 hours
Lunch (included) 1 hour
One tank guided immersion & marine ecosystems discovery (2 hours)
Conservation presentation by Dr. Dorka's team – overview of National Park Ecology 1 hour
Marine Professionals & Instructors: (1 hour meeting)
Buffet Dinner (included) 1 hour
Resort Accommodation – double occupancy, air conditioned (included)